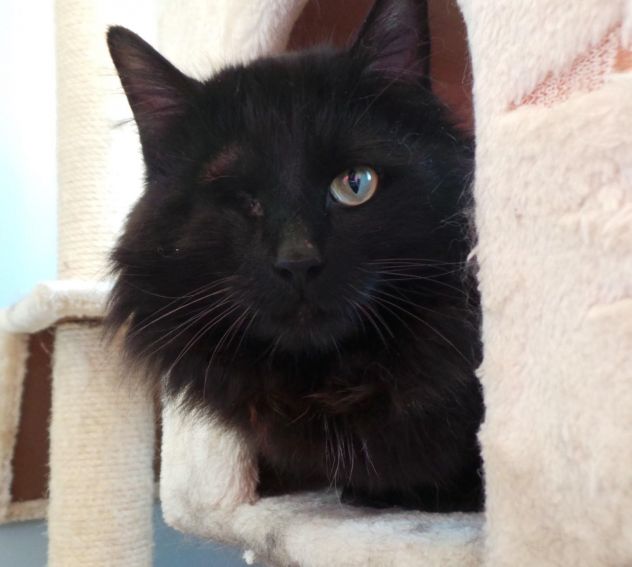 Name: Columbo
Age: 4 years old
Breed: Domestic long hair – black
Reason for being at shelter: Stray
Description: It's a rough life out there on the streets and Columbo is a testament to that. He came in as an injured stray cat with a damaged and infected eye. Sadly, but for his best health interests, his right eye was surgically removed. Now Columbo sports a hip, one-eyed look. We don't know what happened out there but it couldn't have been easy. He's still getting used to the idea of operating with one eye but, unlike people, animals just carry on as if nothing is wrong. Columbo is a beautiful long-haired black cat with now one golden-green eye. He had to be disgraced even further by being shaved to remove the mats in his fur. As we say, it's been a tough rode for Columbo but he still finds it within himself to be friendly toward people. Being around other cats; we're not too sure and he's not so sure yet either. Columbo could use a fresh start with a loving human friend who will appreciate him just as he is.