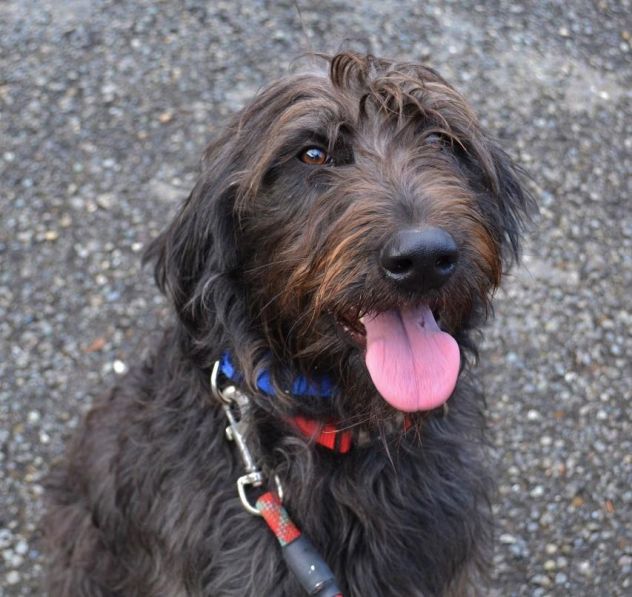 Name: Cosmo (male), Nova (female)
Breed(s): Labradoodle
Age: About 2 yrs
Weight: About 55 lbs
Reason for being at shelter: Owner Surrender — escapes
General info: Cosmo is a happy and friendly guy! He is a little more social than his littermate sister, Nova. Cosmo and Nova are very bonded, but we think it would be better for them if they went to separate homes. When they are together, they stir up more mischief than if they were separate. In different homes, they may be more well behaved and focused on their owner instead of each other. Cosmo and Nova have spent their whole lives outside, so they are not housetrained. Also, the former owner said that they are NOT good with cats.
Adoption fee (includes spay/neuter, microchip, rabies vaccine, and a health check from a vet): $120 each