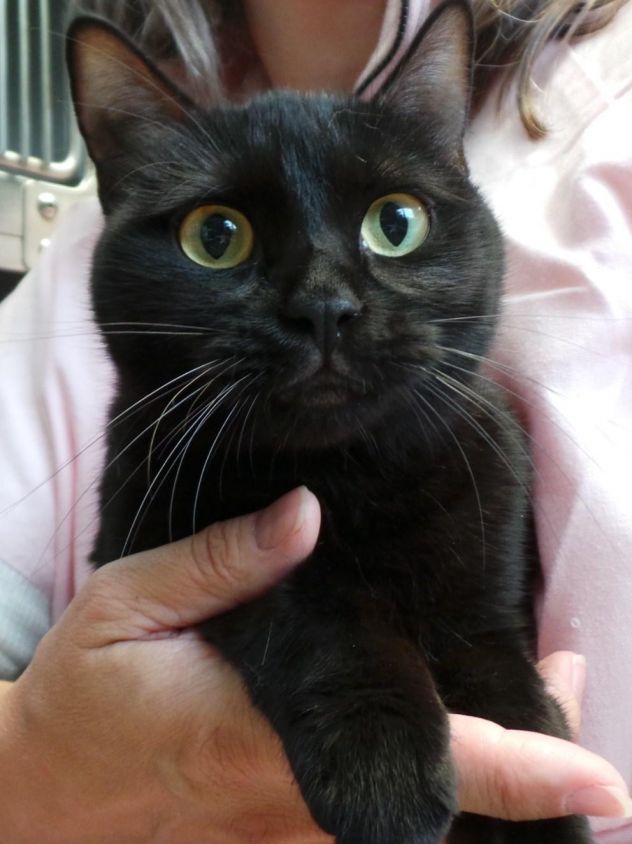 Name: Crescent
Age: About 2 years old
Breed: Domestic short hair – black
Reason for being at shelter: Stray
Description: Always ready to receive attention is this sleek black cat; Crescent. She likes to engage herself with people and she appreciates the human contact and interaction. Although she gets squirmy with a camera in her face, she's otherwise very friendly and curious. Crescent likes to be held and she's gentle with people. She's rather smaller in size but is big with enthusiasm for life. She's still young and quite playful. Crescent is just a very nice young cat.