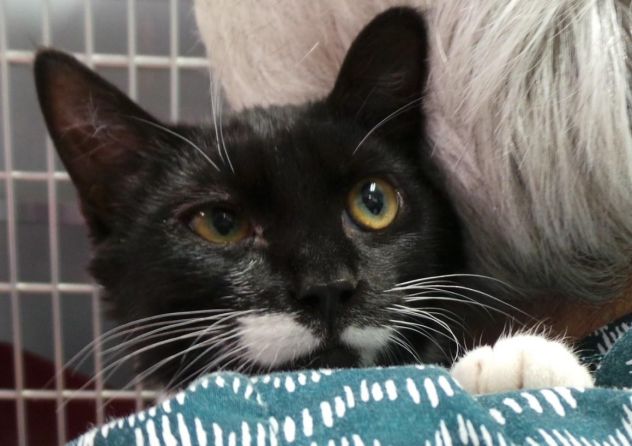 Name: Cristabell
Age: About 4 months
Breed: Black and white-Tuxedo, Domestic short hair
Reason for being at shelter: Owner surrender
Description: Cristabell is a sweet young kitty that yearns for human companionship. She may be a little shy at first but she definitely reaches out for human contact. She just needs comforting and chance to adjust to her new surroundings. Cristabell likes to be held and will snuggle tightly with you and purr softly for you. She's eager to make friendships and definitely appreciates human interaction. Cristabell is a dear little kitty that will make a wonderful feline companion.