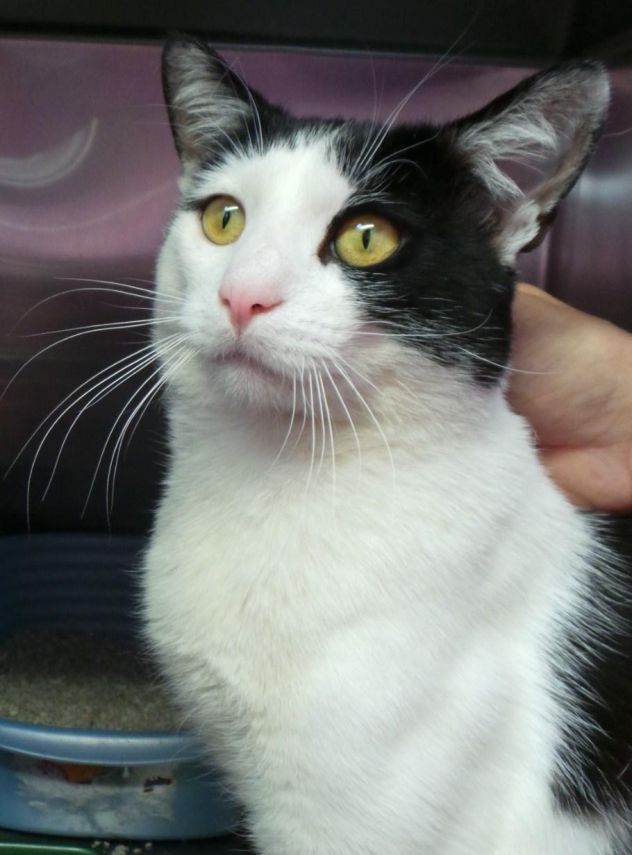 Name: Danny
Age: About 1 year
Breed: Black and white, Domestic short hair
Reason for being at shelter: Owner surrender
Description: He might be shy at first but Danny is a really sweet and friendly boy. Just by talking to him, he'll stand and gleefully knead his paws in air. Call his name and share a few words and Danny comes to life. Spend more time with him and pet him and he erupts with adoration by purring because Danny yearns for friendship and he loves human contact. The gaze from his golden eyes are irresistible. Danny is a gentle cat that will be good with all people. You will not be disappointed with this handsome black and white cat. He's just a very nice adult cat.