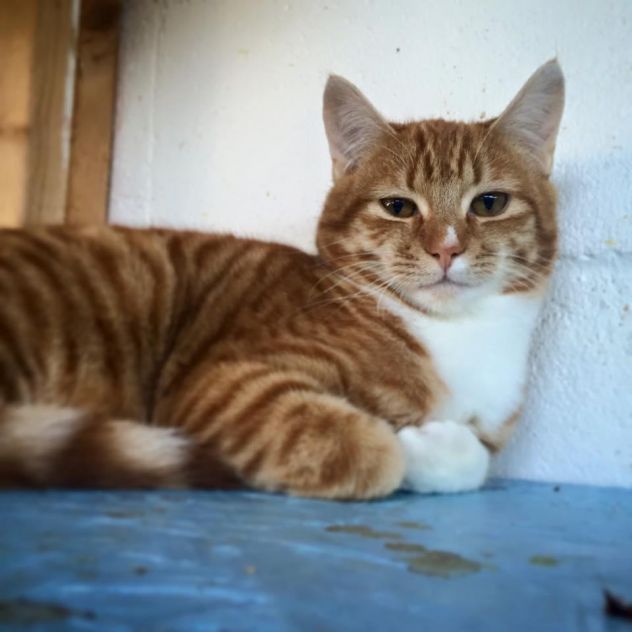 Name: Davey
Age: About 6 months
Breed: Mitted orange tabby, Domestic short hair
Reason for being at shelter: Stray
Description: Davey arrived at the shelter as a feral and still hasn't decided to befriend people. He shuns human contact and will run from people if approached. He may get a good hiss in there to let you know he's frightened of you and that he'd rather have you stay away. Although he is antisocial toward people he is okay with other cats which makes him a good barn cat candidate where he has the freedom to roam and stake out his own territory. Davey would be a hard-sell as an indoor cat unless his adopter is extremely patient and can spend the time working with him to overcome his fear of people. Davey will always retain feral tendencies and is not for a home with young children.