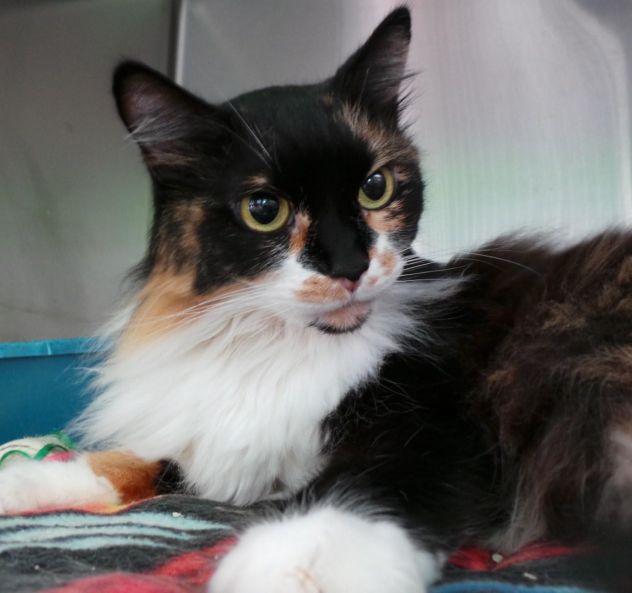 Name: Diamond
Age: 8 years old
Breed: Calico – Domestic medium hair
Reason for being at shelter: Owner surrender
Description: She is an incredibly beautiful calico cat who is friendly. She adores being petted, given attention and being brushed. She is de-clawed and must live indoors only. She has happily lived with women and other female cats but has no experience yet with men or male cats. She does NOT like DOGS. She's intelligent and sweet when she knows you and likes you and is usually shy with strangers. Diamond can also have a sassy attitude. She doesn't like being picked up so you have to dote on her when she's planted on all four paws. She will love you for meeting her at her level. Diamond will thrive in a calm home environment with routine because she gets nervous with change or new things and can suffer from anxiety issues. Diamond is a gorgeous calico who needs a loving friend and mellow home.