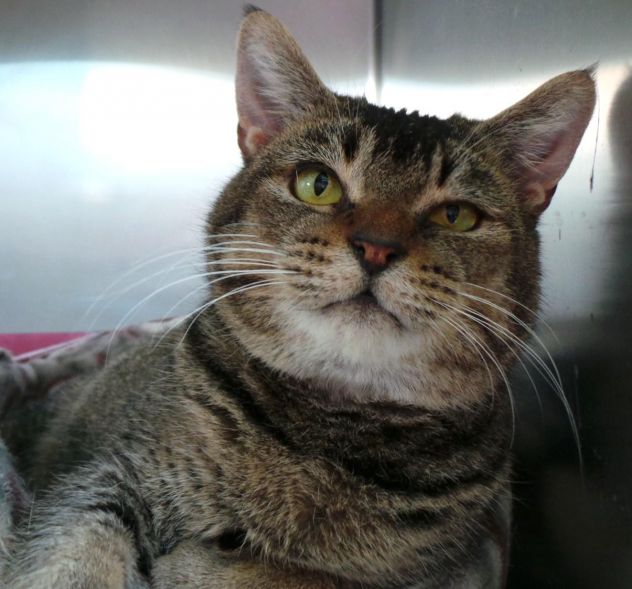 Name: Digitz
Age: About 5 years old
Breed: Brown tabby – Domestic short hair
Reason for being at shelter: Stray
Description: She gets her name from her oddly formed front left paw. Although strange looking, it's completely functional. And she loves to knead per paws all the while that you are petting her. The grumpy cat look of her photo is misleading. Digitz is a sweet kitty who is gentle and who appreciates a soft belly rub. Her resounding purr is indication how much this pudgy little kitty appreciates a loving touch. Digitz can be a bit timid and may require a little coaxing to have her warm up to you but she's worth getting to know. Digitz has a beautiful ticked coat and gold eyes.