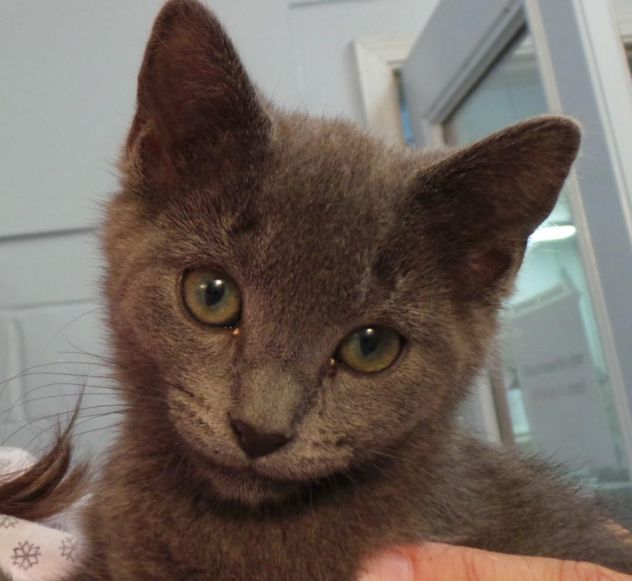 Age: 10 weeks
Breed: Gray and Dilute Calico, Domestic short hair
Reason for being at shelter: Stray
Description: Here are two fun and lively young kittens; a brother and sister duo that can be adopted individually or as a pair. The male (gray) is bolder and more apt to be social and has a rumbling purr motor. The dilute calico (female) is a bit shyer, at first, and more cautious about her interest in socializing until you establish a bond with her. They were once strays at 5 weeks of age but have been handled and socialized since then. They are fun, cute and playful and very sweet. They are now about 10 weeks of age and available for adoption.