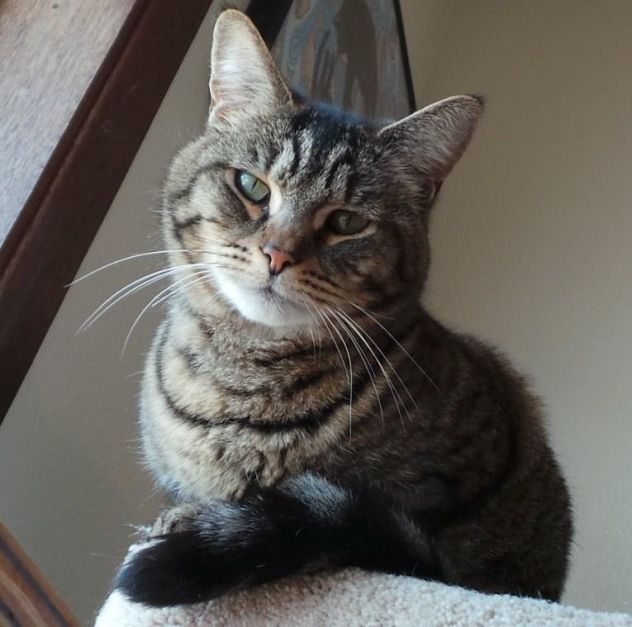 Name: Ducky
Age: About 3 to 5 years old
Breed: Brown tabby
Reason for being at shelter: Stray
Description: Ducky is a cat who LOVES catnip and has a vibrancy for play when it's introduced. She hardly gets tired of the fun and nor will you. Make sure you have toys and a cat tree for general entertainment purposes for the both of you. When not in play mode, Ducky is happy to snooze away in a comfy cat bed; I guess like most cats. Ducky is a beautiful brown tabby with large, expressive eyes. Her brown-and-black fur is smooth and shiny and she sometimes likes it when you pet her coat in all its silky splendor. Ducky is a mix of affectionate and independent personalities. Sometimes she wants to interact with you and show that she's grateful for the attention. Other times, she'd just rather be left alone. Ducky isn't always comfortable with other cats. She might do okay in a household with another mellow and unaggressive or as an Only Cat; all the more fun when she doesn't have to share.