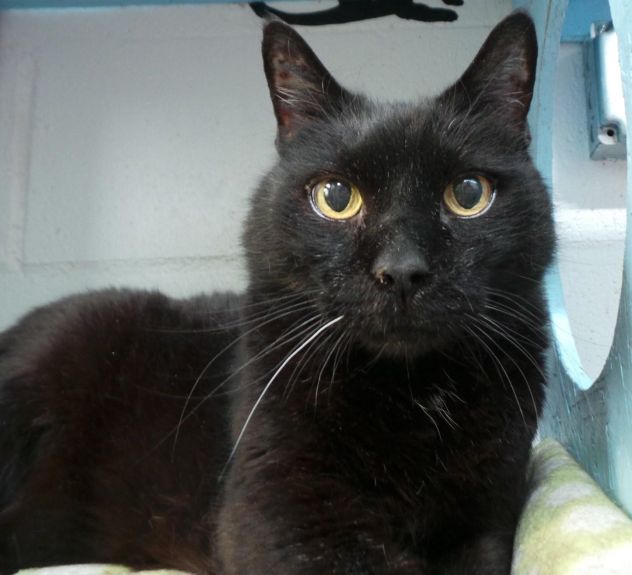 Name: Dude
Age: 15 years old
Breed: Domestic short hair – Black
Reason for being at shelter: Owner surrender
Description: He's a big, friendly senior boy who's great with all people and all animals. He'll blend into someone's home with ease. Dude is a big, solid boy but also a bit overweight; all the more kitty to love, as the saying goes. Dude is friendly and gladly receives pets even from strangers. With a nickname of Doodlebug, how could he not be the sweetest boy? He loves belly rubs, chasing laser toys and on occasion, may hunt a little. He makes a great neck warmer as he's been known to wrap himself around your shoulder while you work away at your desk. Dude is a very happy and healthy 15 year old cat. He's calm and mellow and likes being a lap cat. Dude is a lovable cat and adores being loved on and attended to. The only thing he doesn't like to do is travel. Dude is definitely a home body. He's lived with people of all ages, other cats and dogs, too. It's not easy finding a cat that's so amenable to practically everyone and everything and to be lovable and gentle as well but you'll have that with the fantastic Dude.