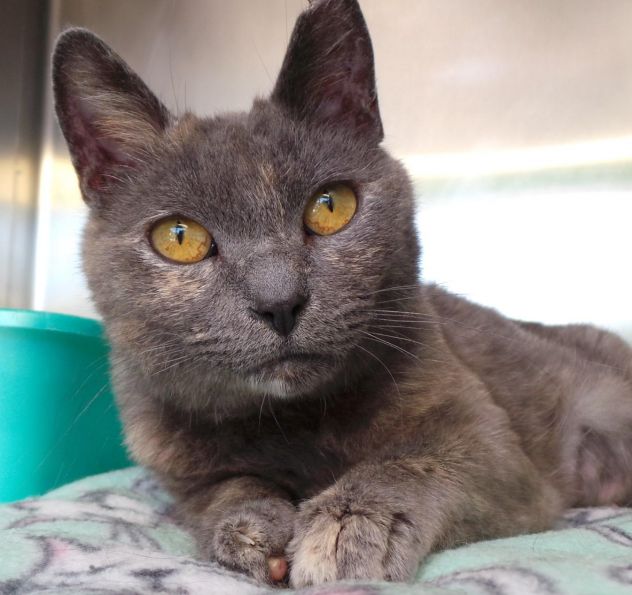 Name: Edith
Age: 5 years old
Breed: Dilute Tortoiseshell, Domestic short hair
Reason for being at shelter: Stray that owners couldn't keep
Description: Edith is a wonder-mom and a super hero in our eyes. She saved the life of an orphan kitten by nursing him back to health. She happily took him in and saved him from near death with her motherly love and acceptance. It's really an incredible story and Edith gets the credit. That act alone displays the unconditional love and tolerance that resides within Edith. She was a great momma cat and is equally affectionate with people. She is friendly, calm, mellow and gentle. She is always eager and willing to meet strangers and turn them into friends. She has a passion for being petted and talked to. You will have an incredible friendship with this dilute calico, Edith.