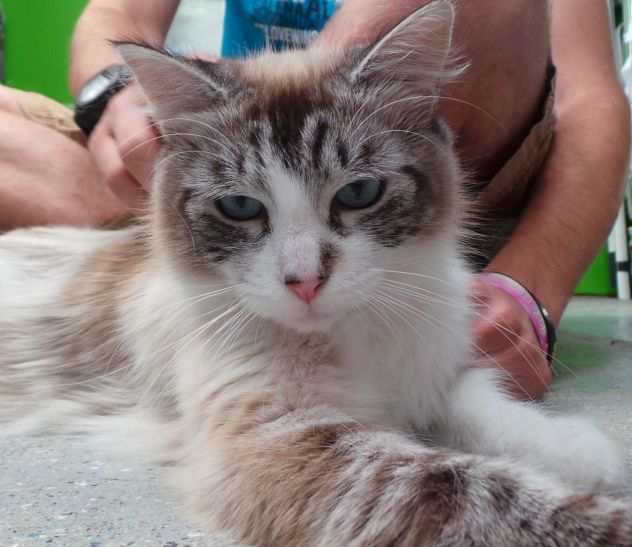 Name: Emily
Age: 1-2 years old
Breed: Lynx Point Siamese
Reason for being at shelter: Stray
Description: Beautiful through and through; this blue-eyed, ultra-sociable, Lynx-point Siamese mix adores humans and cuddling. Emily easily flops over on her side to ask for more petting and luxuriates in being held. A fearless and sociable girl, Emily's priorities are all about friendship with people. Her medium-length fur reveals wondrous, subtle colors: medium grey, pearl grey, charcoal, white, off-white, bisque. She's gorgeous and photogenic and sweet as can be. She's confident, calm and relaxed no matter where she is. Knowing Emily is a delight; you just have to meet her to see for yourself what a lovable, adorable and interactive kitty she is.