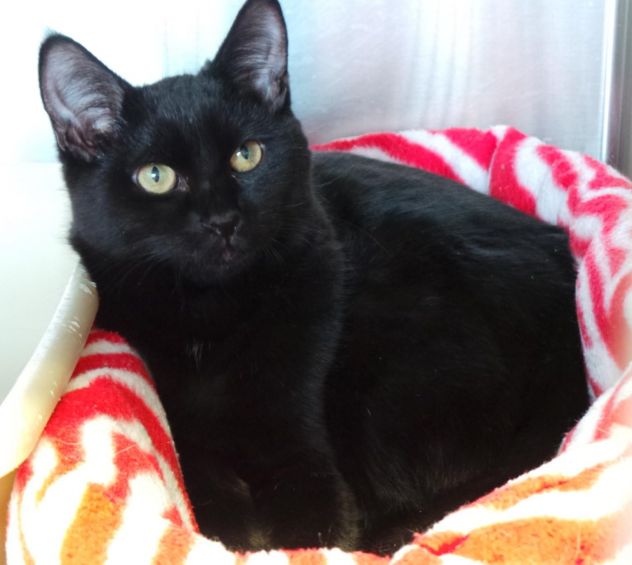 Name: Ferguson
Age: About 6 months
Breed: Domestic short hair – black
Reason for being at shelter: Trapped
Description: Ferguson is a scared little kitty who needs some tender love, a gentle touch and a reliance of trust from his adopter. He's very shy and timid and requires compassionate encouragement to draw him out of shell. He will purr and eventually relax when picked up but will flee if given the chance. If you can devote yourself to young Ferguson's, you will gain his trust. Then opportunity for his social growth will improve. Ferguson was trapped as a kitten but had limited contact due to sickness. He has some catching up to do now. Ferguson is harmless and gentle but should be adopted by an experienced cat person who understands his needs. Ferguson has great potential as he's still quite young.