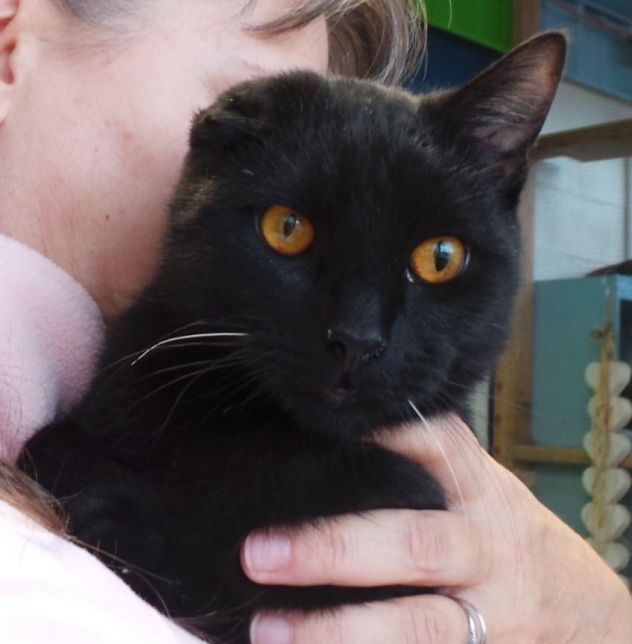 Name: Friday
Age: About 3 years old
Breed: Domestic short hair – Black
Reason for being at shelter: Injured stray
Description: Friday is affectionate all day long and a vocal spokesman for himself to get the attention. Friday loves to cuddle and snuggle against you and he happily purrs along. He is quite an adorable boy. He's curious to his surroundings and interactive with whatever is going on. He almost has that "no fear" factor to his personality and seems to be "all in" no matter what it is. Friday is friendly to everyone, he's active and playful and loves toys and he's sweet and gentle and loves to be held. He's pretty cute-looking with his one crinkled ear, amber eyes and one white whisker on each side of his muzzle. You will fall in love with Friday's for more than one reason now.