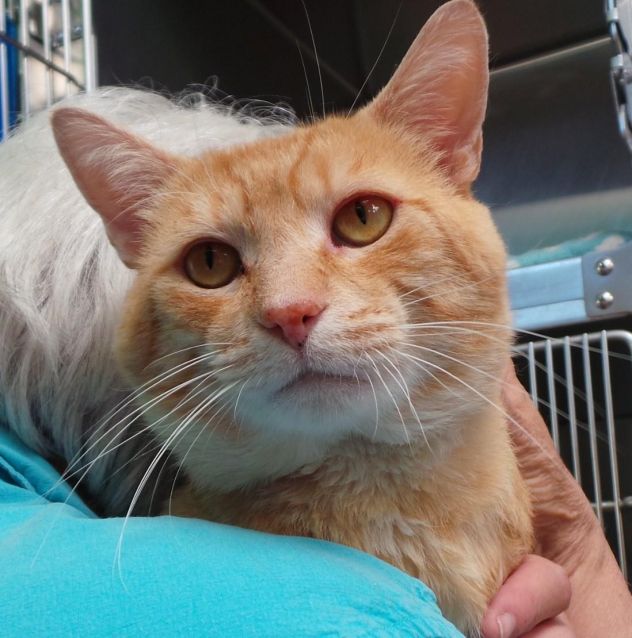 Name: Furrnando
Age: About 5 years
Breed: Orange tabby, Domestic short hair
Reason for being at shelter: Trapped
Description: It's all about the purr or is it the meow or is it the love? Furrnando just can't quite decide what his best asset is. Maybe you could help him out. Although he may make that decision a difficult one; he's super-friendly and loving but also emits a soothing rumbling purr and also will chat with you to tell you how he's the greatest. Can't decide? Oh well, it doesn't matter anyway because Furrnando offers it all without conditions. He's just one of those gregarious-natured cats that will instantly make friends. He'll win you over no matter what you like best about him. Come out and meet this happy and affectionate Furrnando.