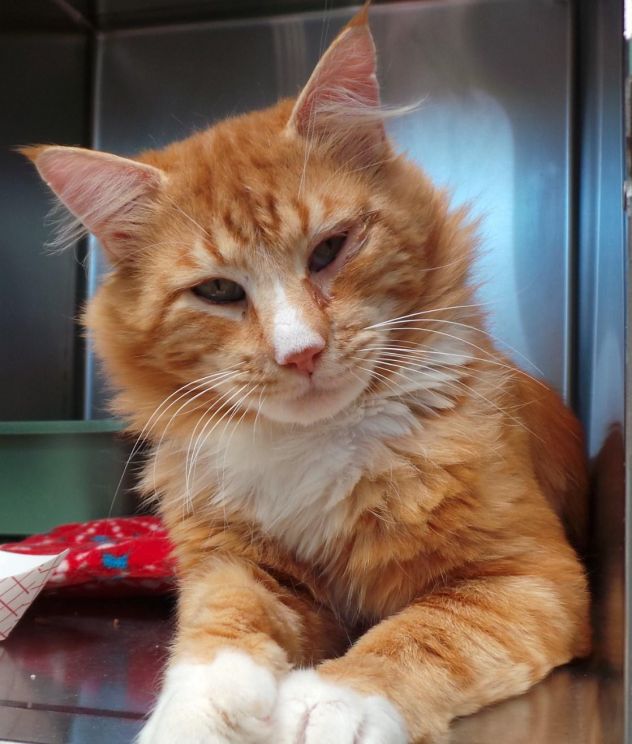 Name: Garfield
Age: 8 years old
Breed: Orange and white tabby, Domestic medium hair
Reason for being at shelter: Returned for not getting along with other animals.
Description: The ultimate huggable and snuggable cat is this orange tabby named Garfield. He just loves being held and loves being able to snuggle his head under your chin while you hold him. Garfield is just an affectionate cat toward people. He purrs on and on and delights in being your loveable pal. Garfield is the best toward people but not with other animals; dogs and male cats specifically. Hard to believe this loving and gentle cat doesn't like other animals but he clearly loves people and that's where he wants to devote his affections. He's used to being an outdoor cat as he was originally befriended as a stray. We're told he's even good around horses and would make for a good barn cat. Garfield likes his roaming freedom so at minimum, should be an indoor/outdoor cat. For a people lover, Garfield is a great choice.