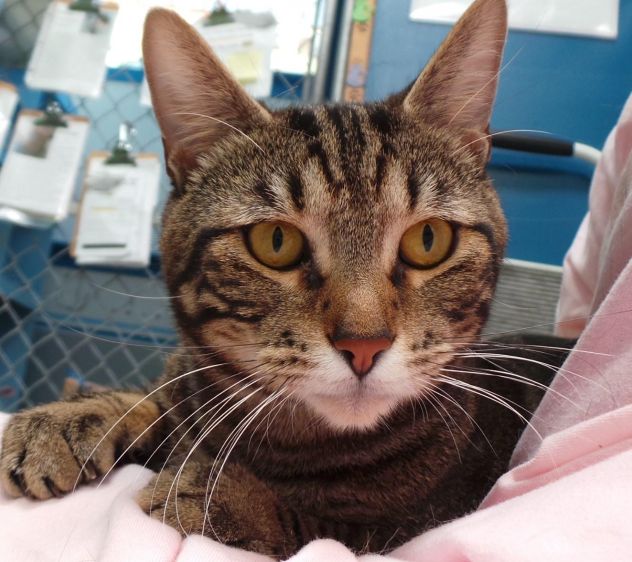 Name: Harris
Age: 1-2 years old
Breed: Brown tabby, Domestic short hair
Reason for being at shelter: Abandoned
Description: Gentle Harris is the classic short-haired brown tabby; lovely dark-colored stripes, rich brown undercoat, white muzzle and the classic tabby "M" on the forehead. All this makes for a strikingly handsome young tabby cat. And so does his soulful face with gold eyes and a distinguished long nose. His body is tall yet lean and is coat is smooth and sleek to the touch. Companionable, centered, and mellow, Harris seems wise beyond his one or two years of age. Harris is good with other cats (came in with Nerf and other cats). He was abandoned but he hasn't let that change his sweet nature within him. You're invited to come pet this sleek cat and hear him purr gratefully in response. Share some lap time with Harris and you'll discover what a great cat he is.