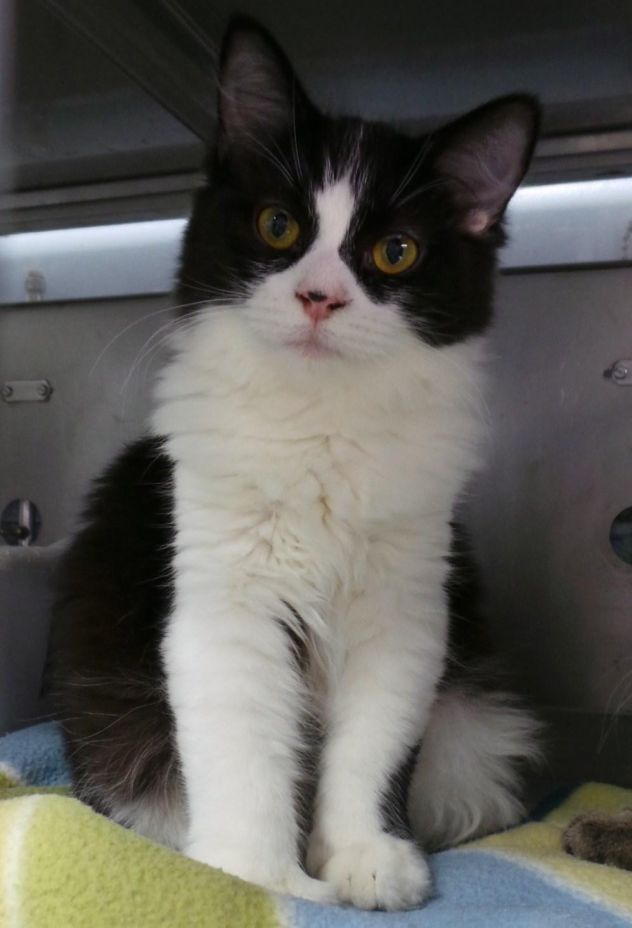 Name: Helen
Age: About 4 months
Breed: Domestic short hair, Black and White, Tuxedo
Reason for being at shelter: Stray
Description: She's a pretty shy girl when it comes to interacting with people. Helen was a stray and needs more human contact and interaction to develop her social skills and to bond with people. Being of young age is a prime opportunity to spend time with Helen to be able to convert her into a people-friendly adult cat. Right now, she's easily spooked and will run away if given the chance so she's not going to be a good fit for young children who don't know how to deal with a scaredy-cat. Helen has great potential and the right person will be able to bring out the best in her.