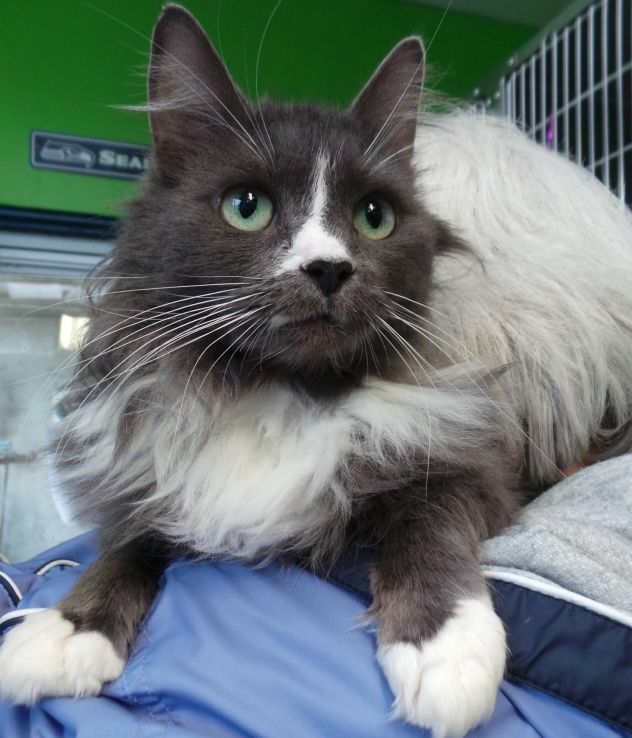 Name: Huggins
Age: About 5 years old
Breed: Domestic Medium Hair – gray and white
Reason for being at shelter: Stray
Description: Huggins came in as a pregnant stray. She has since had her kittens, been spayed and is now ready for adoption. She's just beautiful with a sleek gray and white coat, an alert look and a happy disposition. She's okay being held but especially likes just lying down and receiving all sorts of rubs from that position. Huggins is a friendly and interactive cat and greets people with ease. She's glad that mom duties are over and just wants to be a cat with regular routines. Check out this beauty today.