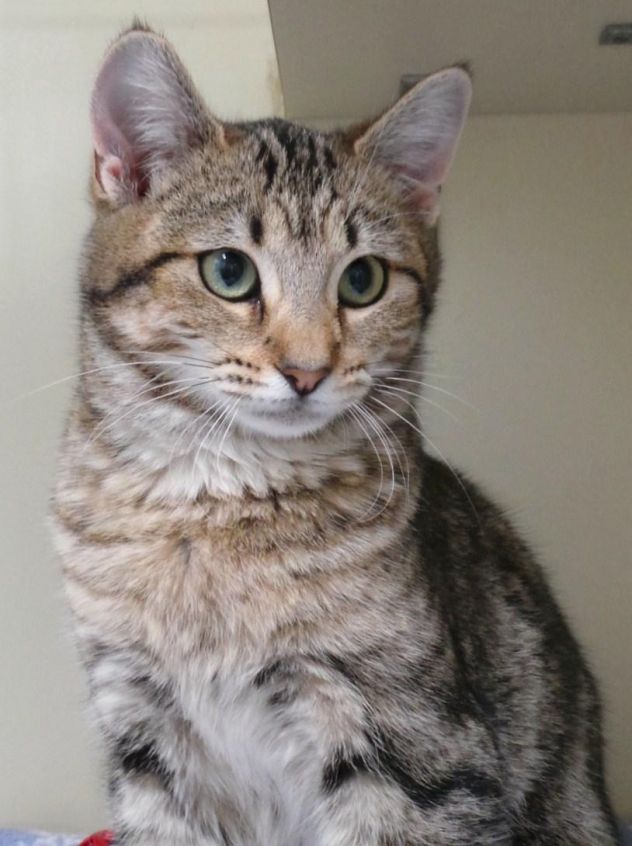 Name: Jelly Donut and Apple Pie
Age: About 6 months
Breed: Domestic short hair – Brown tabby
Reason for being at shelter: Stray
Description: Jelly Donut and Apple Pie; the pastry girls are two young and beautiful light-brown tabbies. They were caught as strays and lacking some socialization skills. One is more amenable to touching than the other yet neither is aggressive. The other is more curious-minded and more interested in play. Even still, both are young and both will be playful as they are in the spry of their life. Due to limited social contact they are probably not a good fit for young children because they would be prone to run and hide. But with more devoted human interaction, they will improve. They make a nice adoptable pair or can be adopted individually and should be a good fit for an existing cat household.