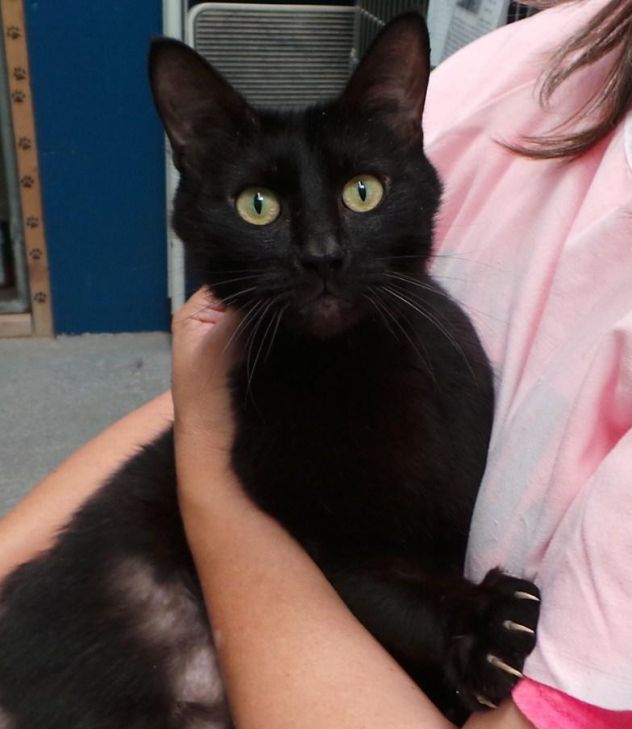 Name: Jonah
Age: About 5 years
Breed: Domestic short hair, black
Reason for being at shelter: Stray
Description: Jonah, who is a real love bug of a cat, is ever-curious and always alert for human contact. He gives nose kisses and head butts for a greeting. He loves affection from people, even if they are strangers. He'll gladly take a lap sit or settle in for a good snuggle in your arms. He purrs on and on while he kneads his paws. You will like Jonah because he is a super-loving and super-gentle boy who just wants to be your friend. Jonah is suffering some hair loss on the lower half and back section of his body. It may have been a reaction to fleas but now that he's been treated, his fur will grow back quickly. That does not deter Jonah from being an awesome cat toward people. (Jonah came in with a pal, Endora, and would make a good match if you are looking to adopt a pair of cats).