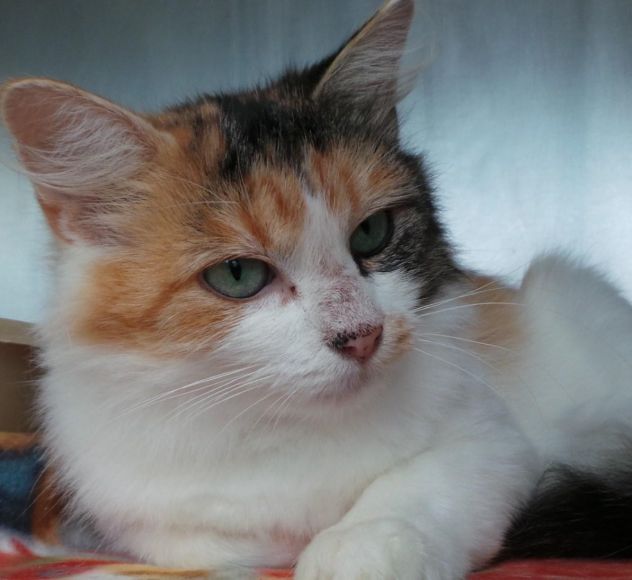 Name: Josephine
Age: About 2 years old
Breed: Calico, Domestic short hair
Reason for being at shelter: Stray
Description: A great purr and a soft demeanor is what Josephine brings to you. She loves being petted and kneads her big fluffy paws with joy to display her happiness. She is a friendly kitty that's sweet, gentle and loving. Her coat is silky-smooth, her tail long and her eyes a light green. She is smaller in size but overflowing in the sweetness category. Josephine is a dearly precious kitty who wants to be your friend and become your forever cat companion.