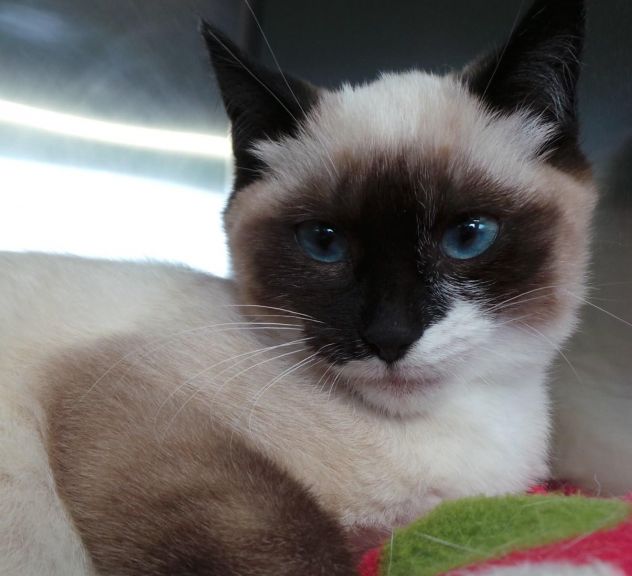 Name: Kairo
Age: 4 months
Breed: Siamese and Snowshoe mix
Reason for being at shelter: Stray
Description: Kairo is not only as cute as a bug in a rug but cuter; he just doesn't know it. Kairo is a dear little kitty that's very shy and timid. He responds by purring when petted and even accepts being held for short amounts of time. But he's still rather skittish and needs more socialization. Kairo was a stray kitten and needs to learn more about tender human contact and all the benefits that come from it. Kairo is a great student so it shouldn't take long for him to learn that and overcome his shy ways. Even still, he's probably not a good fit in home with young children and would do best in a quiet home and probably one with other cats so he can gain knowledge from them about being a pet cat in a human world. Kairo responds with a gentle touch and soft words. He has a super-soft coat and the most handsome face. This tiny boy just needs proper love and a gentle introduction to mankind.