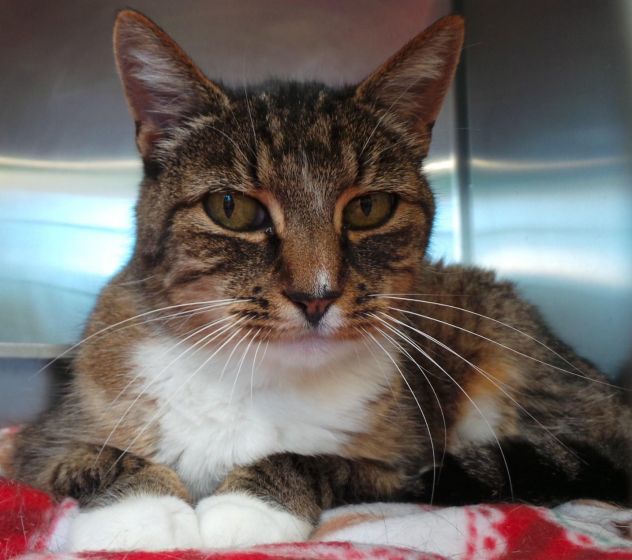 Name: Kathy
Age: About 3 years
Breed: Mitted brown tabby, Domestic short hair
Reason for being at shelter: Stray
Description: Kathy has a peace and tranquility within her that displays calmness on the outside. She doesn't seem bothered by the activity of the shelter and sits statuesque in her cage but always willing to accept pets from people. She just looks at you with the expectation that you will give of your time with her and that you'll enjoy being with her, too. And that is certainly true. Kathy has a beautiful caramel-colored brown tabby coat with a white bib and paws and a small white blaze on her nose. She's okay with a soft brushing and will give you a love bite to tell you when you are done. She does like being held. Kathy is a happy cat and seems mellow no matter her circumstances and just seems to take it all in stride. Kathy is a beautiful cat and a friendly girl and so far, appears to be okay with other cats.