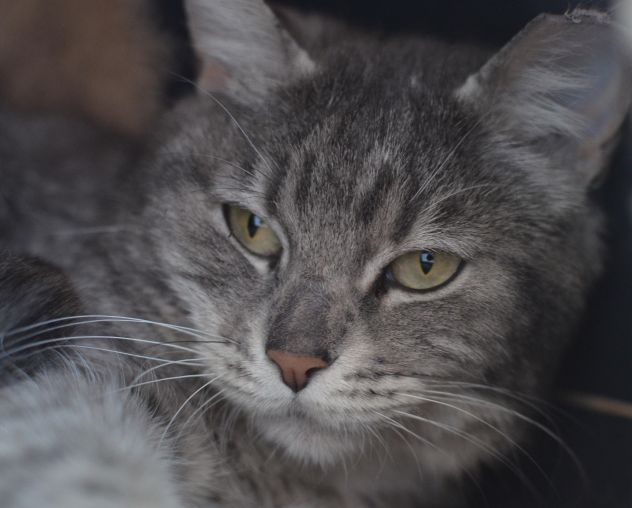 Name: Kaydee
Age: Around 2 Years
Breed: Domestic Shorthair – Blue Tabby with White Paws
Reason for being at shelter: Stray
Description: Kaydee, with her beautiful sage green eyes, is a sweet little girl that is learning how great it is to be off the streets and back indoors. When you come to visit her, she may greet you with a soft little trill and look at you coyly from inside her hidey-hole. You'll quickly win her over with a few moments of petting. She'll probably roll over and start up that soothing purr motor. Kaydee is looking for a family to help her further explore the joys of living happily indoors!