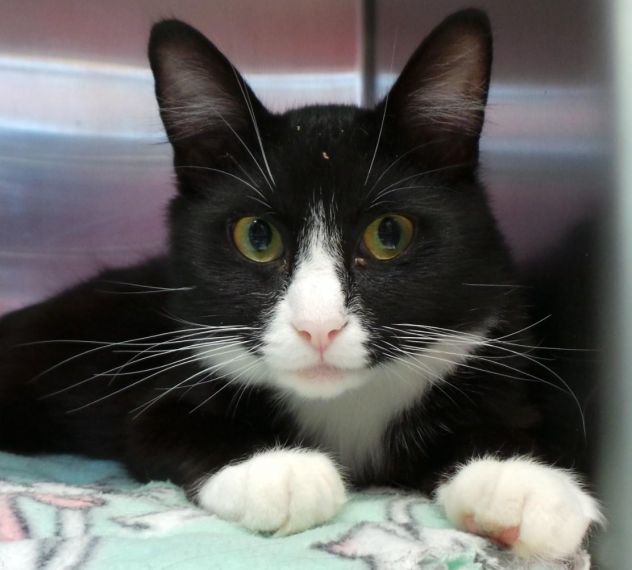 Name: Kelpie
Age: About 2 years
Breed: Tuxedo, Domestic short hair
Reason for being at shelter: Stray
Description: Cat-itude all day long. But she acts that way only when she spies another cat. Then she puts her funk on and becomes protective of her space. She is the instigator of a hiss to make known her presence and to point out that she is to be respected as the queen of the room. Willing to bet she's a powder-puff inside and is not like this at all in a home environment where she can be the only cat ruler of the domain. Because with people, she is friendly even with strangers and is very interactive and not shy at all and somewhat fearless. Kelpie has spunk and feistiness and is playful, too. She's a beautiful Tuxedo girl. So if you are looking for a bossy female that can rule the house and kick trespassers out of your yard, Kelpie may be your pick.