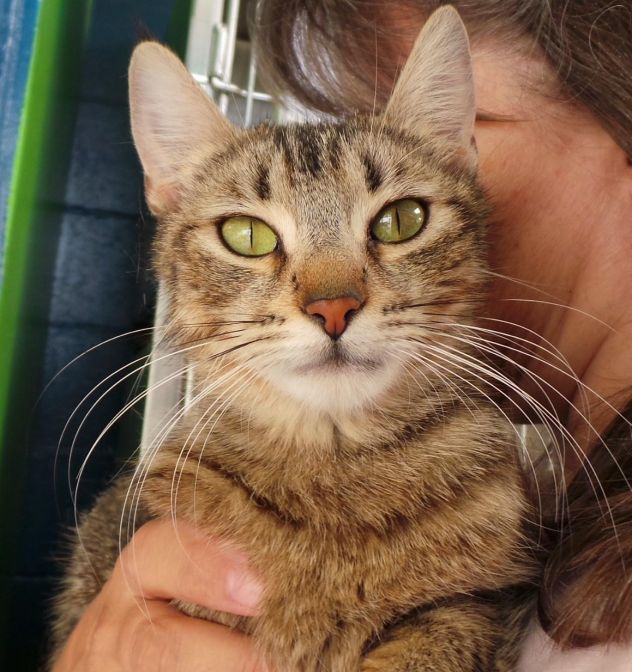 Name: Kiki
Age: 2 years
Breed: Brown tabby, Domestic short hair
Reason for being at shelter: Stray, nursing mom with kittens
Description: Kiki is an uber-friendly kitty who's desperate for attention and longs for human contact. Once held, she stretches out and slathers herself all over you. She adores being loved on, cuddled and inundated with attention. She responds with a loving purr, a friendly meow and lots of cat love in return. Kiki is not bothered by the commotion of the shelter and would rather be able to roam about free from her kennel. She strongly dislikes a caged environment and does antics to grab your attention to get her out of it. Kiki is a very sociable kitty. She displays gentleness and a loving nature toward people. She arrived as a stray with nursing kittens in tow. She just finished nursing her kittens and is quite elated that that duty is over. Kiki would make for a great companion where she gets the love she needs as well as the freedom just to be a cat.