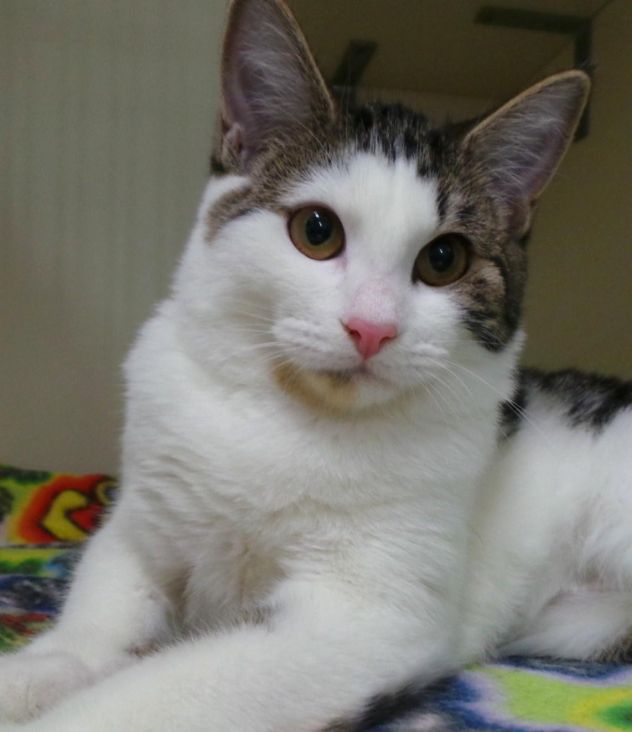 Name: Kikimora
Age: About 5 months
Breed: Domestic short hair – White and brown tabby
Reason for being at shelter: Owner surrender
Description: Kikimora is always interested in playing. She's often pawing at her cage neighbor in order to initiate more play even though she's very shy when it comes to interacting with people. Being a stray at a young age, she's not used to human contact. Now that her sister was adopted, Kikimora is starting to open up to the idea of people being friends and play buddies because she does want companionship. Kikimora will improve in time if given the love and devotion. She is a beautiful kitty that would appreciate a play partner and human friend.