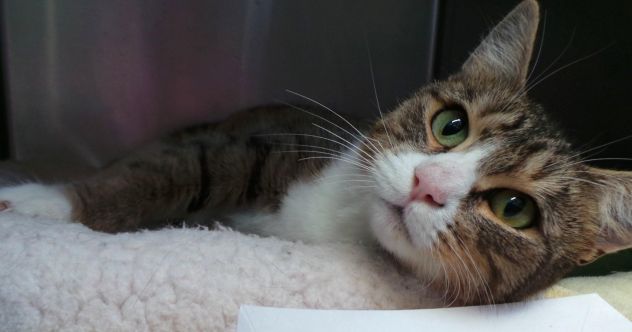 Name: Kita
Age: 6 months old
Breed: Mitted brown tabby – Domestic short hair
Reason for being at shelter: Stray
Description: Not many female cats loves belly rubs but Kita is an exception to that generalization; she adores it actually. She is shy at first but loves receiving human affection. She is gentle and affectionate in response and has a nice purr to share in response. Kita is a beautiful mitted brown tabby with a caramel-colored coat that's soft like a bunny's fur. This pretty kitty is young and ready for a life-long forever home to call her own. Kita is sweet and will be a fun and sociable kitty in a home environment.