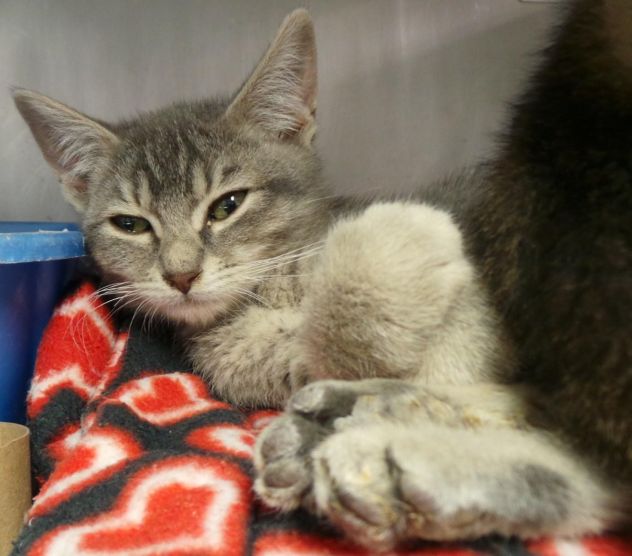 Name: Koala and Gecko
Age: About 8 weeks old
Breed: Domestic short hair – Gray and Brown tabby
Reason for being at shelter: Stray
Description: Cute and little; here are two small kittens barely eight weeks of age. These siblings have a similar ticked coat. Koala is the gray tabby and female. Gecko is the brown tabby and male. Their history is unknown because they were left at the shelter but it can be determined they are littermates. They love to sleep together and play together; often Gecko seems to be the instigator. They would make a great pair adoption. As soon as they are spayed and neutered, they can be released into their forever guardian home. They are friendly now but fearful of being picked up. But as young as they are, they will grow up to be well-socialized cats with just some human interaction.