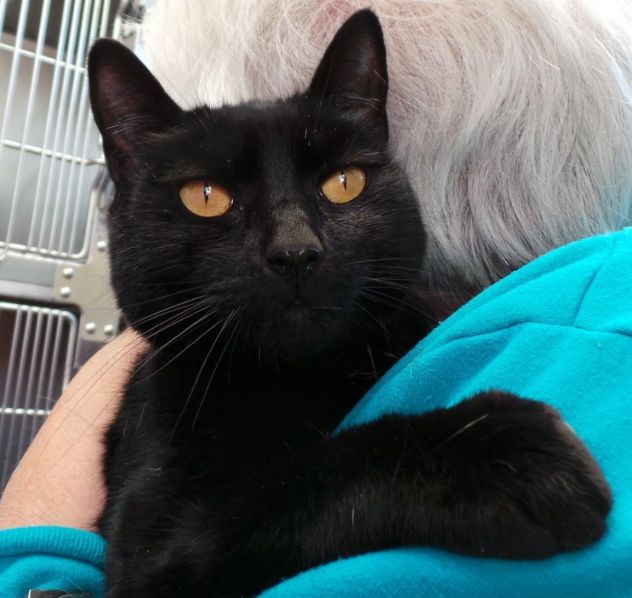 Name: Laddie
Age: 4 years old
Breed: Domestic short hair – Black
Reason for being at shelter: Owner surrender
Description: Laddie is "all in" when it comes to being a snuggler and a cuddly cat. He has a soft purr and gentle paws that display his kindness. He even likes gentle belly rubs once you warm up to him. He's good with a nail trim. Laddie likes people even though he's a bit shy at the shelter. He's good with adults, kids and female cats. He's a very gentle and sweet boy and never aggressive and goes about without even a meow. He's lived both indoors and outdoors and we're told he's an excellent mouser. Laddie likes to sleep on the bed with you and sometimes under the blanket. He has a sleek black coat and golden copper colored eyes. He's handsome and adorable. He's not good with dogs as he fears them. Laddie's housemate, Sally, is also available for adoption. They are littermates and are now 4 years old. So if you are looking for a wonderfully compatible and gorgeous pair of black cats, Laddie and Sally are a great duo. They can also be adopted separately.