Name: Leonardo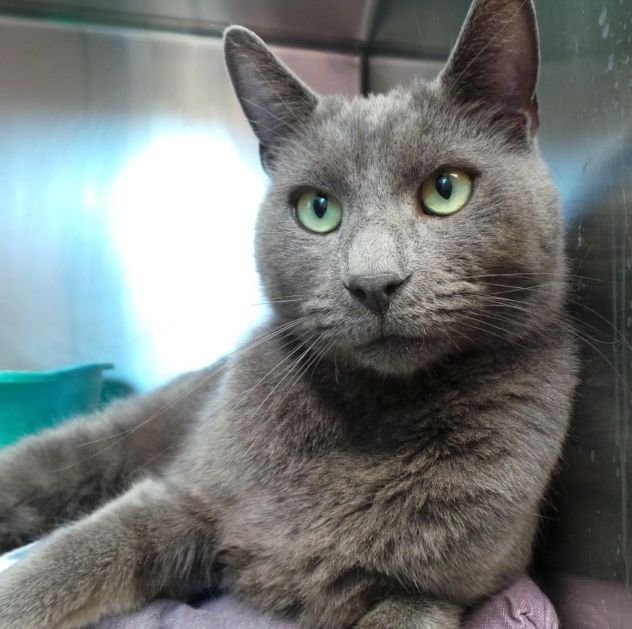 Age: About 4 years
Breed: Domestic short hair – gray
Reason for being at shelter: Stray
Description: Leonardo is a super-mellow boy. He's calm and relaxed and friendly toward strangers. As long as he gets love and attention, he's happy no matter where it comes from. Leonardo is a great lap cat, too. He will snuggle and sleep on your lap if you'll stay stationery long enough. He likes to be rubbed all over and is not finicky about how he gets affection. Leonardo is a handsome, big gray and a very nice cat. He's curious and interactive, gentle, loving and sociable. Who would want to do without this terrific boy?