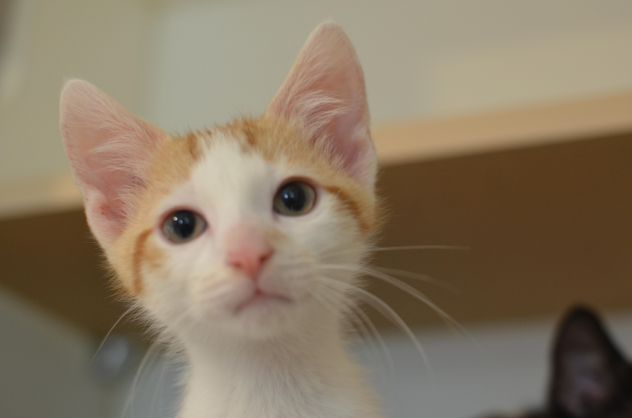 Name: Lightsaber
Age: 2 Months
Breed: Domestic Short Hair – Red Tabby w/White
Reason for being at shelter: Surrender
Description: Lightsaber is the brother of Logan, also available for adoption! Both of these two boys are all ears and purrs! Ready to go to their forever homes, these boys have been learning all about the joys of human companionship. Are you ready to learn about the joys of lifelong feline companionship?