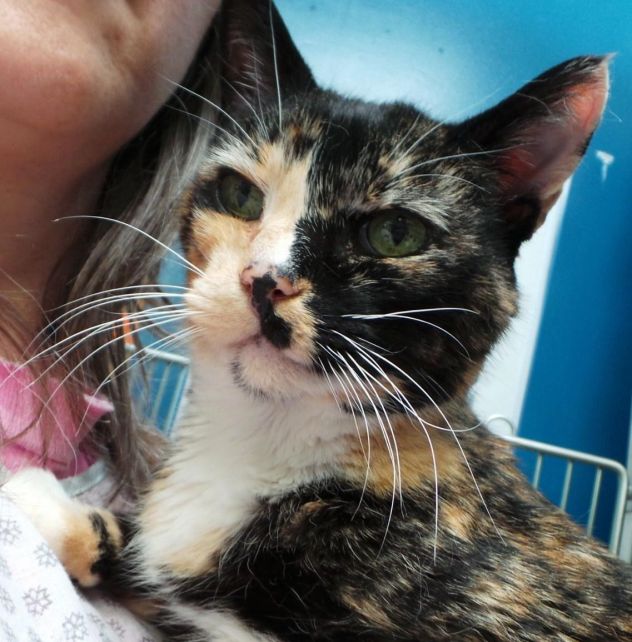 Name: Lilly
Age: 16 years
Breed: Calico, Domestic short hair
Reason for being at shelter: Owner surrender
Description: Lilly is a senior, special-needs kitty that's an all-around charming, lovable and mature cat. She is sweet and gentle and always loving and adores being loved on. She thrives on receiving gentle attention. The reason Lilly is special-needs is that she requires daily meds for hyperthyroidism. Despite that condition and her age, Lilly is a strong and healthy cat who needs a devoted caretaker and a forever home to live out her life in glory. Lilly greets you with a meh-sounding meow, a soft nose kiss and a gentle pat from her paw to encourage you to pet her. She begs you to continue on because she's a sociable cat who likes being doted on with attention. She likes her face rubbed and her whole body brushed. Lap time is good for her, too. Lilly has successfully lived with adults, children, other cats and large dogs (but no kittens please). She must be an indoor cat because she is declawed, elderly and needs daily meds. She is a calm, gentle and mature kitty that is never aggressive. Lilly offers a congenial and peaceful presence. Do you have room in your heart and in your home for a wonderful cat named Lilly?