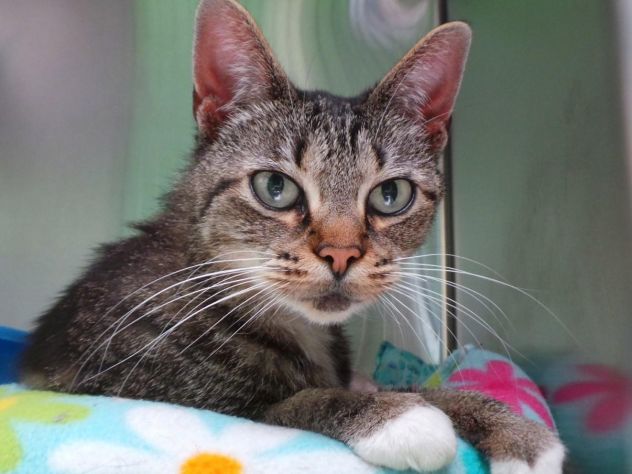 Name: Little Bit
Age: 12 years
Breed: Mitted brown tabby, Domestic short hair
Reason for being at shelter: Stray
Description: You will be met with a super-loud guttural purr when you say hello to Little Bit. She may be rather small in stature but she is mighty in roar. Little Bit is always friendly to people, even to strangers, but not so friendly to other cats, so far. She'd rather be the social butterfly toward people instead because that's where the real love comes from anyway. Little Bit is a sweet kitty, always gentle and super affectionate. Sometimes you'll even get a nose kiss from her. She may look a little funny with her extreme hair loss (flea allergy?), saggy belly (weight loss) and bent tail (it's all natural) but she doesn't know that. And that won't deter her from being the friendliest kitty ever. She's quite the sweetie. Little Bit is declawed and must be an indoor cat.