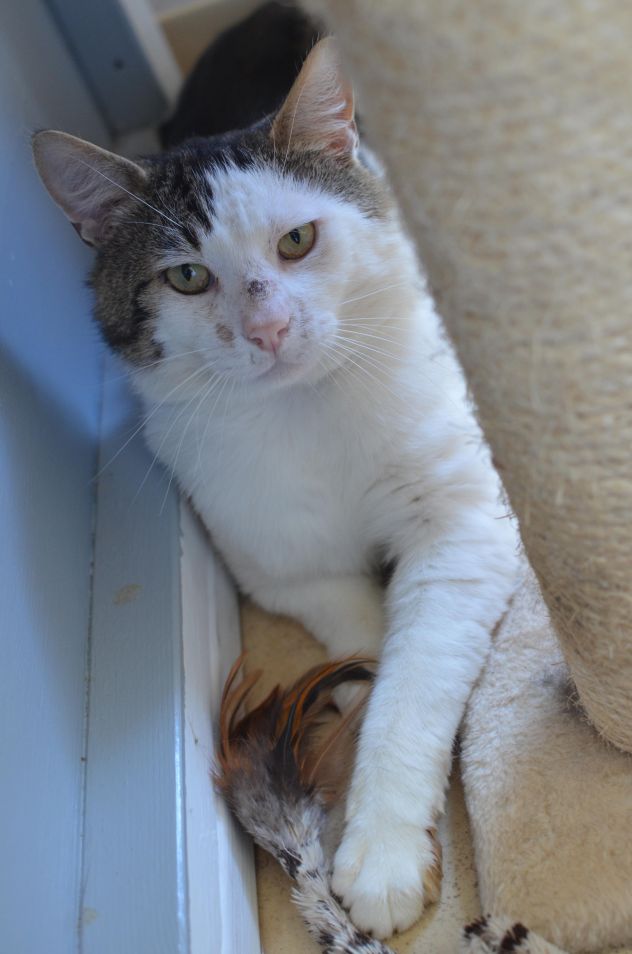 Name: Lucas
Age: 5 Years
Breed: Domestic Short Hair
Reason for being at shelter: Stray – Trapped
Description: For the love of kibble and catnip, do not make the mistake of judging Lucas by his bruiser alley cat (good) looks. Obviously, he's had a few run-ins on the streets, but when you meet him, you'll see he's a gentleman through and through. If anything, his street smarts has helped him learn how to deal with life as the most well adjusted cat should – find a sunbeam and just ride it out. Smart (already knows how to escape his room), chill as cucumber, he's shown us how he gets along with other cats and loves pretty much anyone with head scratches to hand out. Come fall in love with this handsome man!