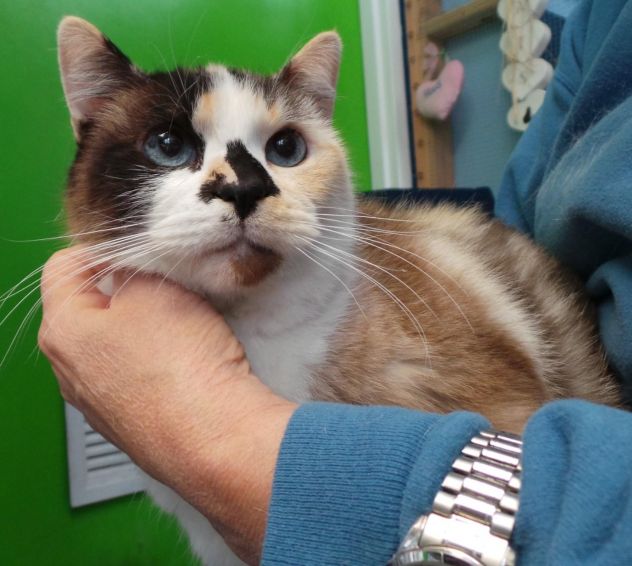 Name: Lulabell
Age: 10 years old
Breed: Dilute calico, Siamese
Reason for being at shelter: Owner surrender
Description: Gorgeous in looks and charming in personality; that describes this precious kitty named Lulabell. She's adorably friendly and easily purrs when petted. She would love being your beloved lap companion if you let her. She's always sweet and affectionate and gentle. This well-mannered and well-seasoned middle-aged kitty makes the purrfect fit into an adult home as well as one with other female cats. Her sister, Cali, is available for adoption as well if you want a wonderful pair of Calico girls to grace your home. Lulabell is de-clawed and must be an indoor cat. Check out this terrific girl, Lulabell.