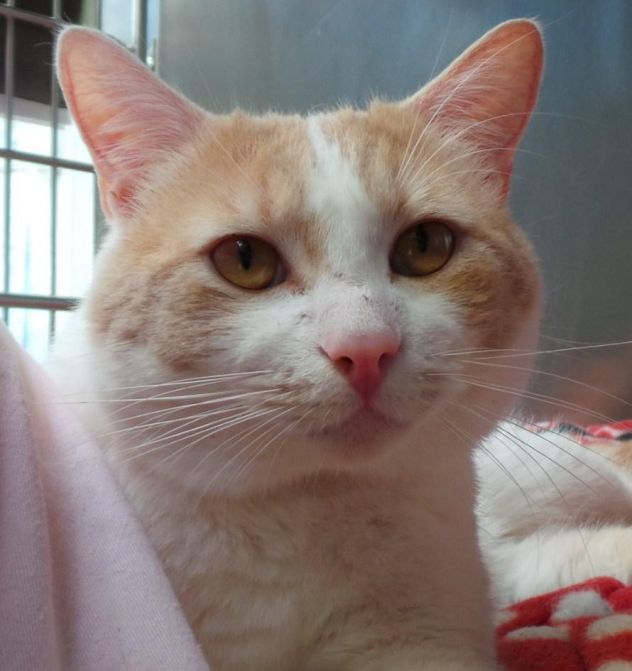 Name: Lyle
Age: 5-6 years old
Breed: Buff tabby and white, Domestic short hair
Reason for being at shelter: Abandoned
Description: This buff and white, short-haired fellow looks at you with true sincerity through his gold-colored eyes and emits a gentle presence through his relaxed demeanor. Lyle is a calm and mellow, easy-going cat. He exudes peace, contentment, and acceptance. He's a tall yet lean cat. Lyle is good with other cats and is a lover of people. He's a great lap-cat who'd also enjoy lying in a patch of sun in your living room or purring softly next to you in bed. Returning home from a trying day, you would know that Lyle will greet you with love and assure you everything is going to be all right. Lyle will make a great household companion and can be adopted individually or with his cohort, Rodrigo.