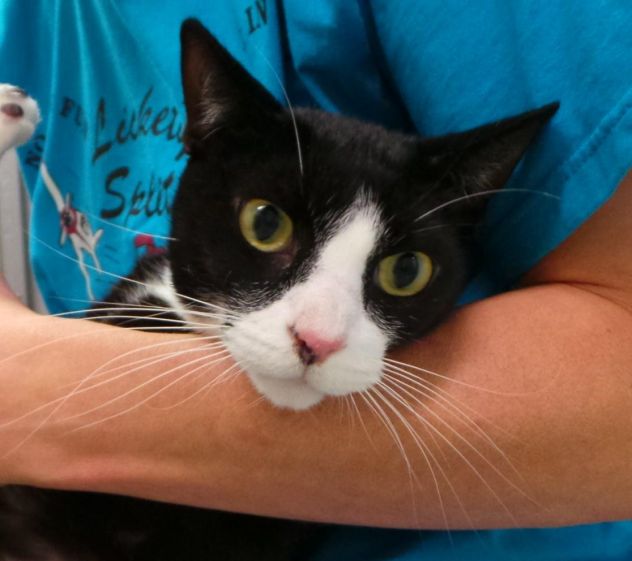 Name: Mac
Age: 5 years old
Breed: Domestic short hair – Black and white, Tuxedo
Reason for being at shelter: Owner surrender
Description: Mac is the last of the Tuxedo trio to be adopted. Saving the best for last? He's rather nervous in his temporary digs and would benefit in being adopted quickly; especially now that his siblings have been adopted, but he's wonderful just the same. Mac's history with their previous owners is fantastic with top ratings in all categories. He is only here because his owner moved and couldn't take him with them. Mac is an indoor cat and lived in an adult home. He is good with other cats and kittens. Mac has no bad habits and just a friendly, sweet, lovable and cuddly lap cat and he also likes to play. Mac is a mellow boy and more talkative than his siblings were. He likes to carry on a conversation with anyone who will listen. He's a very sweet, well-behaved boy and is even good with a nail trim. Is your heart big enough for the fantastic Tuxedo boy named Mac?