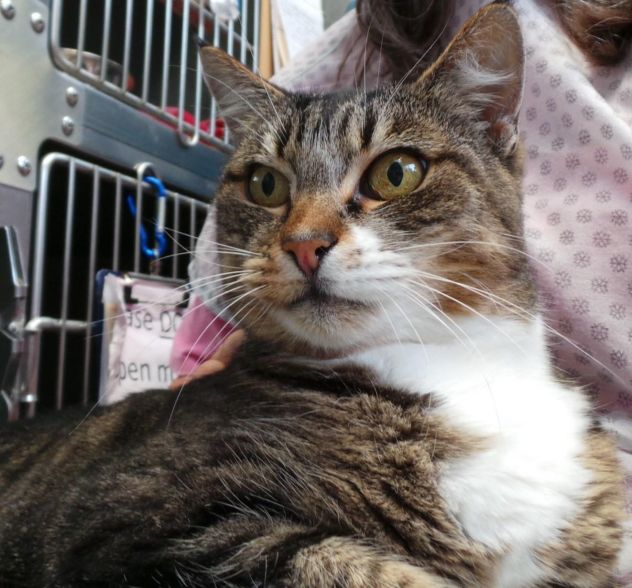 Name: Macaroon
Age: About 3 years old
Breed: Mitted brown tabby – Domestic short hair
Reason for being at shelter: Stray
Description: Mellow Macaroon. She's one of those relaxed and cool-headed felines once you get to know her and you develop a friendship with her. She can be somewhat reserved at first but displays the traits of not being a needy cat or a chatty cat. But she does appreciate lap time if you will offer up the space for her and the time to share some love. She likes being loved on and is grateful for human companionship. Macaroon is gentle and takes nail trimming with ease. She is curious if engaged to interact and will respond with friendliness if you initiate the same. Wouldn't you like to share the evenings snuggling with a really nice loving kitty like Macaroon? Imagine all the hours and special memories you can rack up watching television together.