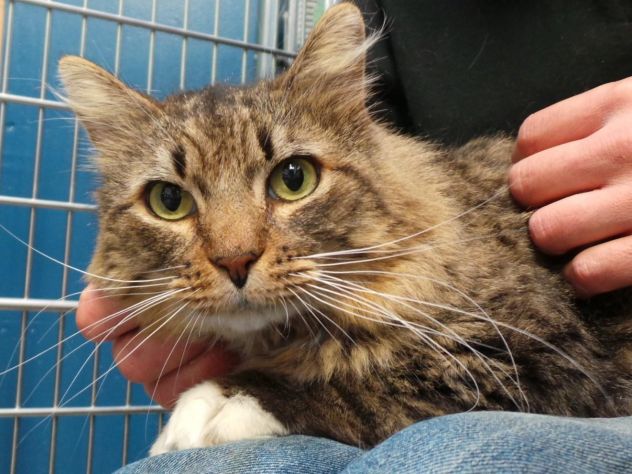 Name: Max
Age: 5 years
Breed: Mitted brown tabby, Domestic medium hair
Reason for being at shelter: Trapped
Description: Call him Maximus or call him Mr. Max or call him Maxamillien; how about just Max. He has transformed and become the maximum that Max can be. He has a personality blend of friendly and affectionate but also aloof and independent and then super-playful. He likes his cheeks rubbed and will even tolerate a little bit of brushing. Although very skittish upon arrival and formerly feral, he now yearns for human contact. He displays his need for affection by snuggling up next to you although most recently, happily takes his place on your lap. He must be able to trust you and that trust takes time. If he begins to feel uncomfortable or overwhelmed, he retreats from interaction. If he feels threatened with your touch, he will whack you. He's improved greatly but he's not a cat for children. Max was a stray and this probably brought on his hesitation to trust human contact. Max is FIV+ which means he needs to be indoors as the only cat in the house or with another FIV+ cat. Max is really a dear boy who so wants to have a trusted friend; will it be you?