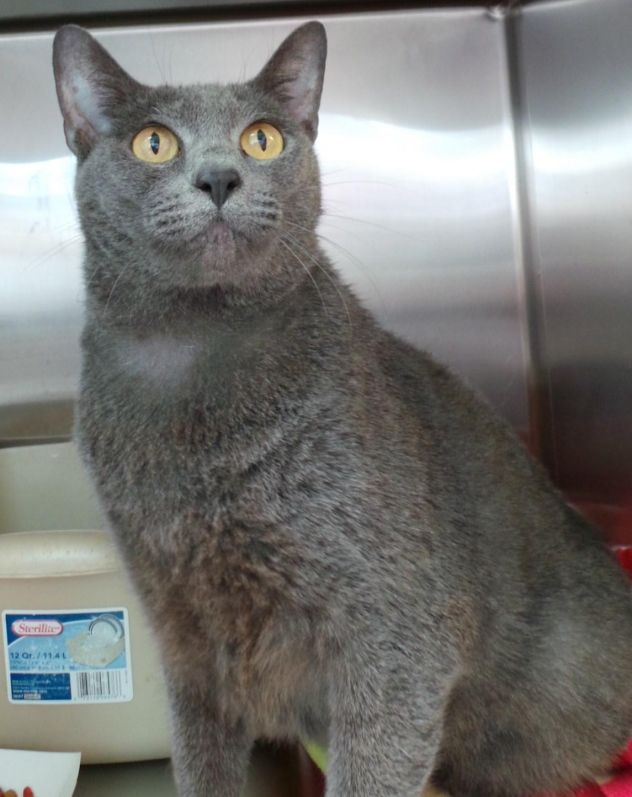 Name: Maggie
Age: 8 years old
Breed: Domestic short hair – gray
Reason for being at shelter: Owner surrender
Description: This mousey-gray girl with big ears likes to be petted and will stand up on her back legs to reach your hand to get it. She's very interactive and likes people attention. She's all-gray with copper-colored eyes. Her meow is soft spoken and subdued, much like her personality. Her coat is filling in and growing back as she suffered from some sort of skin condition but she's on the mend now. Maggie came from a household with another cat so should adapt well into an existing cat household (or could be adopted with her cat companion she arrived with). Maggie's owner became ill and could no longer care for her so she is in need of a forever new home.