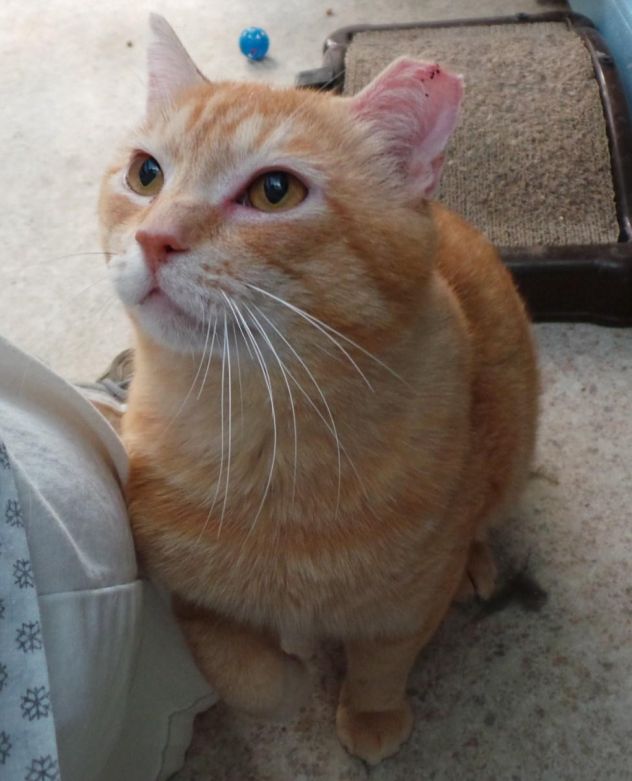 Name: Manfred
Age: 6 years
Breed: Orange tabby, domestic short hair
Reason for being at shelter: Trapped
Description: Manfred in some ways displays the mannerisms of a dog; he's sociable, he'll follow you around and even lie at your feet. Then his cat mannerisms come out when he props himself on your lap and purrs. He loves to be petted and appreciates being able to settle onto your lap and rest in your arms and get rubs. Manfred is a curious, alert and interactive cat. He was already ear-tipped and presumed to be feral upon arrival but that's not at all true. He's friendly, affectionate and responds with a good purr. He's even good around other cats. This muscular orange tabby is used to being outdoors and would make a good candidate for a barn cat. However, if over stimulated, he can be an unpredictable biter so best not being around young children.