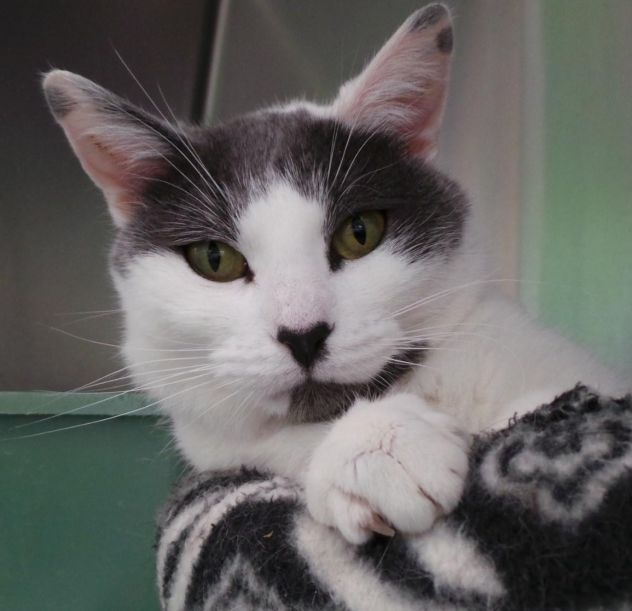 Name: Maybeline
Age: 3 years old
Breed: Domestic short hair- white and gray
Reason for being at shelter: Owner surrender
Description: Maybe it's Maybeline? And why not? She's friendly and affectionate and very loving. She likes to be held and also loves to sleep with you at night. She is sweet and cuddly and just wants to be a part of a human family. She is also playful and likes to chase toys and play with catnip mice. She's an adorable kitty who is gentle in demeanor. Maybeline has it all; all wonderful facets of a young kitty. She's lived with adults but should also be good with children. Maybeline was found as a stray and taken in but was picked on by other cats. She might be best suited for an only cat household or with other unaggressive cats. She loves wet food so be sure to bring out the best and you'll make an instant friend in Maybeline.