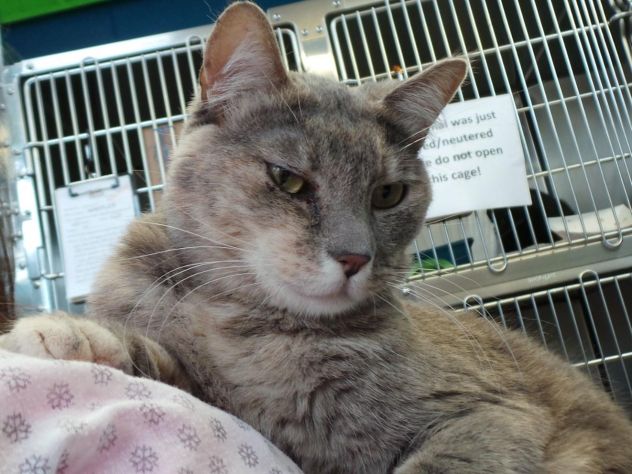 Name: Meadow
Age: About 2 years
Breed: Dilute Calico and gray – Domestic short hair
Reason for being at shelter: Stray
Description: She's super-friendly yet a little spunky. She's the first to come forward and make friends with people. She easily comes out of her cage and will crawl up your chest to perch in your arms. She's energetic, playful and ready for a future of funs times with you. She has a supple coat of dilute calico and pastel gray. Even though she is openly gregarious, Meadow can have a little testy attitude if she doesn't like another cat in her space. But with people, she's happy to be in their company. Meadow is a fun and loving young cat that's makes instant friends.