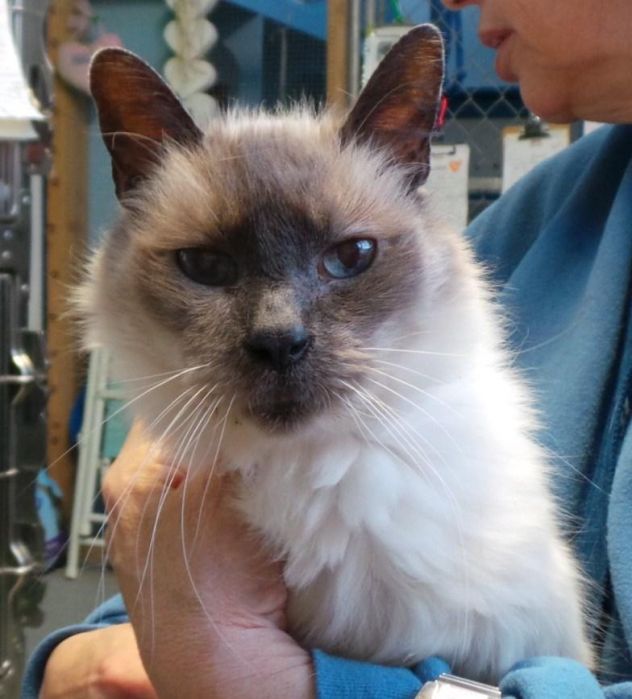 Name: Mimi
Age: 16 years old
Breed: Siamese, Domestic medium hair
Reason for being at shelter: Owner surrender
Description: All Mimi wants is to be your lap buddy. This beautiful Siamese has an adorable demeanor and a pleasing personality. She's a super lap cat and will sit with you for hours. She's a calm, mellow and very peaceful kitty. She's curious and friendly and makes instant friendships. She loves being held and petted and will purr and knead her paws in response. Mimi is okay with a brushing and a nail trim. Mimi is a gentle and sweet kitty; friendly to all. She successfully lived indoors (and outdoors only in a safe environment) with women and children but prefers a quiet home because loud noises bother her. Mimi is not good with male cats. She even has energy for a little round of play with feather toys and stringy things. Mimi is a mature-minded, unaggressive, cuddly senior kitty who loves wet food. She had some litter box issues in her previous home (having to share the box may have been a factor) but has been faithful to use her box at the shelter. Mimi is an easy-going, quiet and peaceful kitty who not only wants but also gives companionship. She's a charmer.