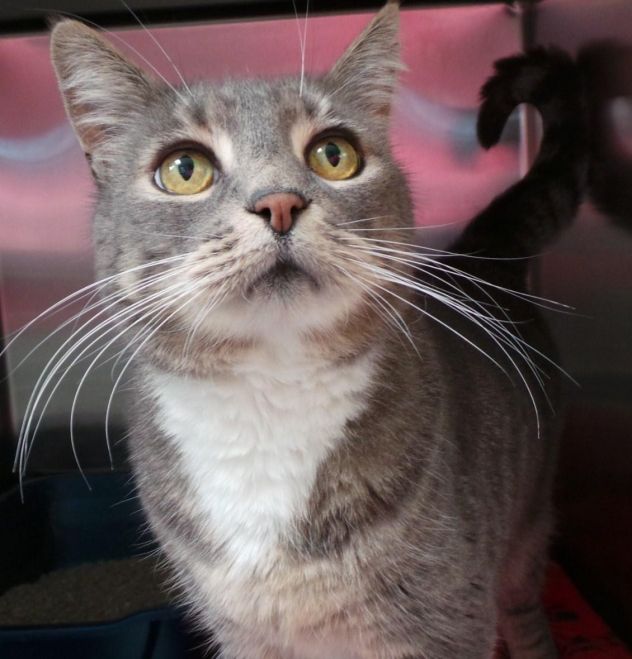 Name: Mingus
Age: About 10 years
Breed: Gray and white, Domestic short hair
Reason for being at shelter: Abandoned
Description: Mingus' face may express a concerned look and his meow may sound hesitant, but his affections are to the contrary. He's very interactive with people and loves to be petted. He's a very sweet boy and always gentle-natured. He is declawed on all 4 paws so he won't do any harm to you or your furniture. All he wants is some love and he quickly reciprocates. Mingus is a friendly cat, okay with a lap sit and is rather composed despite his surroundings. Mingus loves catnip and he'll either play with a toy laced with it or simply just eat it. Mingus is a middle-aged, mature-mannered cat. This mitted gray tabby has a super soft coat and an ever softer and loving demeanor.