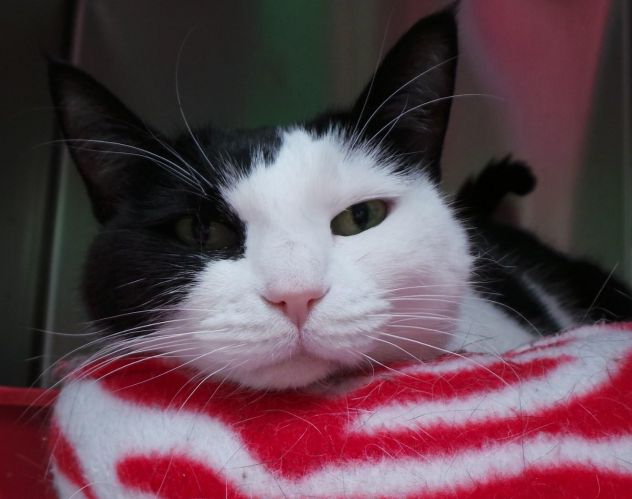 Name: Mittens
Age: 12 years
Breed: Domestic short hair – Black and white
Reason for being at shelter: Owner became ill
Description: Mittens has only lived indoors with adults and a large dog and the brightness, softness and cleanliness of her coat illustrates that. She is shy at first but warms up to people once friendship is established. She says hello with a raspy meow that encourages you to pet her and to hold her. Mittens is a very sweet kitty and is always gentle with people. She loves her new cat doughnut bed and she also likes a good dose of catnip. So a proper bed, a soft greeting and enticing catnip goes a long way to developing a great friendship with Mittens. This mature, middle-aged beauty is just waiting for a new friend to call her own.