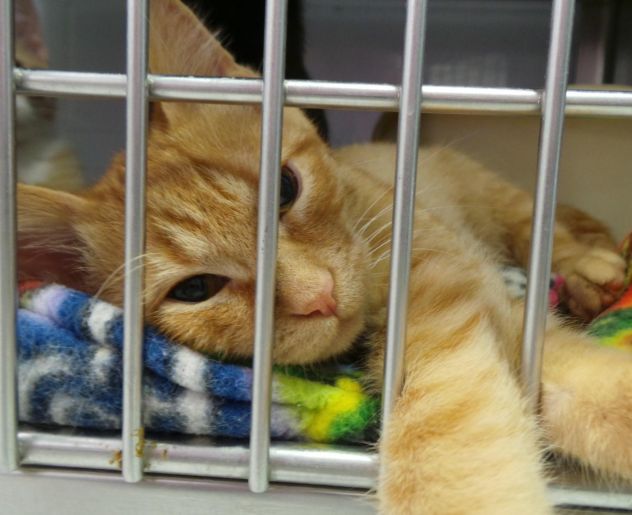 Name: Monarch and Gosling
Age: About 3 months
Breed: Orange tabby, Black and Mitted orange tabby – Domestic short hair
Reason for being at shelter: Owner surrender
Description: Energy for play all day long is what these seem to have. They are super-playful kittens that get along well and each takes their turn at being the attacker during play. Gosling is the black kitten and Monarch is the orange tabby. Monarch floats around everywhere he can find fun and entertainment whether that's with people or his littermate. Gosling is along for the ride either way and is just as vigorous in play. Both are fun, young kittens. Take your pick of the two or adopt them both.